Noteworthy's complete collection of 17 fragrances
or 4 payments of $12.25 with

Perfect for anyone who wants a wide selection of scents to sample
The perfect gift for any fragrance lover
Noteworthy's complete collection of 17 fragrances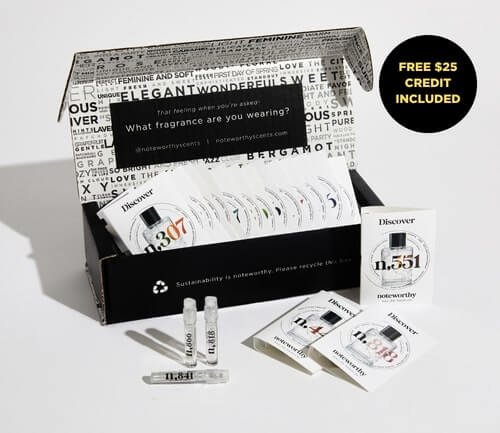 Our Signature Sampler is your ticket to explore our entire collection of Noteworthy fragrances.



Dive into a World
of 17 Distinct Frangrances
Delight your senses with zesty citrus notes and bright fresh aromas.

Explore our best selling floral and fruity perfumes.

Meet our collection of woody and spicy scents.

From a beautiful vanilla to a musky white floral, there's something for every fragrance lover

Free delivery within the U.S.
Join 1000's Of Others Discovering Their Signature Scent
Have a question or need help?
Are your fragrances high quality?
Are the ingredients safe?
Are the fragrances long lasting?
How should I store my fragrance?
Can I see an allergens list?
The fragrance I want is out of stock - what should I do?